Lakeway
Locksmith

Commercial Lakeway Locksmith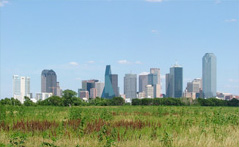 Locksmith Lakeway is capable of giving you assistance with your commercial security needs. We have been serving our commercial business clients in Lakeway, TX for several years now and have made a reputation for giving fast and efficient security assistance. Our company is licensed bonded and insured to provide you with the best products and services to resolve any and all of your locksmith needs.
CALL US AT (512) 354-7302
Lakeway Locksmith provides quality security solutions with a wide range of commercial locksmith and security services for industries, commercial businesses, small businesses, large corporations, organization offices, retail stores and shop. No matter how big the job is our technicians at Lakeway Locksmith can handle it the same day that you called us. Our technicians are highly trained to handle commercial security needs, such as:
Work on panic bars
Emergency exit door devices
Combination change for commercial use safes
Fire escape devices
High traffic locks
And many more
At Lakeway Locksmith we know how important safety for your business is. It's like a second home to you. Therefore for your entire security needs don't hesitate to contact Lakeway Locksmith. How your business is protected will maximize its productivity. Let's say you own a convenience store. You have invested every penny for this business. And in the middle of the night your convenience store was ransacked and looted. Yes, it's insured but the sense of safety and protection is no longer there. Hiring a trusted locksmith company to take care of your security, by using dependable lock devices will assure you a 100% safety over your business. So is with big scale commercial companies. We all know that someway of the other we have very important files that we don't want to fall into the wrong hands. Getting a safe is a wise choice.
CALL US AT (512) 354-7302
To know more about our commercial locksmith services, please get in touch with us. We are available 24 hours a day, 7 days a week. We always have our technicians available to help you with your commercial emergency needs anytime anywhere. Don't just trust any locksmith company in Lakeway, TX. Always call Lakeway Locksmith for a dependable locksmith troubleshooting you can count on.